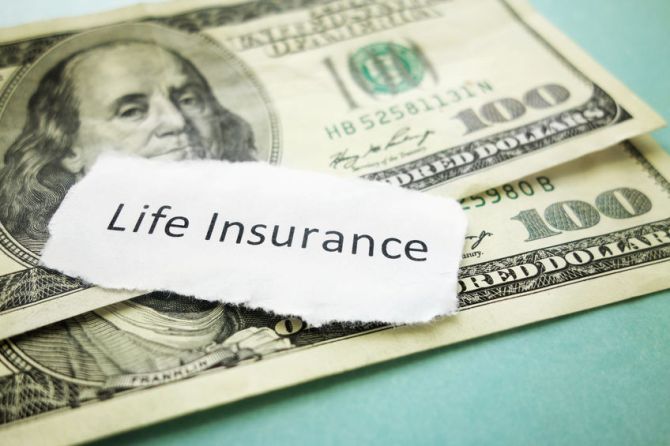 9 Reasons You Should Consider Investing in Individual Life Insurance
Purchasing life insurance — unlike enrolling in many other types of insurance — may not seem like a pressing concern, especially for individuals in their younger years. Unfortunately though, that viewpoint is a bit misguided, and at Benafica, we're here to explain why. Because life insurance provides critical funds in the event of the policy holder's death, in this blog, our experts outline why it's an essential investment for the majority of adults.
What Exactly Is Life Insurance?
Before we break down the reasons life insurance is an essential investment, let's cover the two basic types of individual life insurance and what they entail:
Individual term life insurance. This type of life insurance lasts for a predetermined period of time, typically between 10-30 years (referred to as a term). The policy only pays out if your life ends before the conclusion of the term; if you're still alive at term end, the insurer pays nothing.
Because term life insurance only provides a death benefit, premiums for these types of policies typically cost much less than those for permanent life insurance. As such, a term policy provides a cost-effective way to ensure your loved ones receive the essential funding they require for specific needs in the event of your death.
Permanent life insurance. Unlike term life insurance, permanent life insurance covers you for your entire life, provided you remain current on your premium payments. Most policies feature a savings component, which allows you to accumulate tax-deferred cash value over time.
As such, permanent life insurance policies are often used for legacy and tax planning and funding trusts for certain dependents. Since permanent life insurance can provide benefits even before the policy holder's death, premiums for these types of policies can be substantially higher than those for term life insurance.
Regardless of the type of policy you choose, life insurance is designed to provide financial security for your loved ones in the event of your expiration. Payouts from a policy can be used to cover a variety of expenses, including your burial costs, estate taxes, mortgage payments, and college tuition costs, among other critical expenses.
So why should you consider investing in life insurance? Below, we've outlined several reasons why purchasing a policy is a smart investment in both you and your loved ones' futures.
5 Reasons to Consider Purchasing an Individual Term Life Insurance Policy
Depending on your current financial status and the length of time you anticipate needing coverage, an individual term life insurance policy may be an excellent choice for your needs. Here's why:
Replace lost income.
Whether or not you're the sole earner in your household, your loved ones will lose a critical source of income in the event of your death. A term life insurance policy allows you to provide funding for your loved ones' ongoing living expenses, including mortgage or rent payment and other essential needs.
Take care of debts.
When you pass away, your debts are not absolved; rather, your estate is responsible for paying back your unpaid debts. But if there is not enough money in your estate to pay those debts, your spouse may be responsible for repaying certain expenses. Rather than saddling a loved one with such a burden, purchasing a term life insurance policy allows you to provide critical funds that can help pay back your debts.
Cover final expenses.
Payouts from a term life insurance policy can be used to cover your final expenses, including your funeral, burial, cremation, and estate taxes, among others.
Pay for unpaid medical bills.
If you incur substantial health care expenses prior to your death, your estate will be responsible for repaying them. However, depending on your financial situation, you may not have enough liquid cash and assets to fully cover those debts. Payouts from a term life insurance policy can provide the needed funds to repay such expenses.
Provide an inheritance for loved ones.
While many term life insurance policies end coverage after you reach the age of 75, the unfortunate reality is this: You never know when an unexpected loss may occur. If you pass away during your younger years, your term life insurance payouts can provide an inheritance for your loved ones. However, because permanent life insurance does not expire, opting for a permanent policy may be a better choice if you're hoping to establish a trust for loved ones.
4 Reasons to Consider Investing in Permanent Life Insurance
Though permanent life insurance is considerably more expensive than term life insurance, it offers additional benefits that term insurance does not provide. In addition to providing critical funds for your loved ones through a death benefit, a permanent life insurance policy also offers you the ability to:
Accumulate tax-deferred cash value.
As you make regular premium payments, a permanent life insurance policy accumulates cash value over time. Interest, dividends, and capital gains on the cash-value component of your policy are not subject to tax until you withdraw those earnings. If you're already maxing out contributions to various retirement accounts, investing in a permanent life insurance policy can help you build additional guaranteed retirement income.
Retain the policy far longer.
As long as you remain current on your premium payments, you can retain most permanent life insurance policies until the age of 120. If you anticipate that certain loved ones may be financially dependent on you into your elderly years (for example, a disabled child), a permanent policy can provide unmatched peace mind. Because you can retain this type of policy much longer than a term policy, it's also a more suitable choice if you'd like to use it to build an inheritance for loved ones.
Borrow against the policy's cash value.
If you need funds for a large purchase, such as a new home or paying for college tuition, you can borrow against the cash value of a permanent life insurance policy. However, when you borrow money from such a policy, it will accrue interest until you repay the loan. Keep in mind that if you pass away before repaying the loan, your beneficiaries will receive a reduced death benefit.
Receive accelerated benefits.
If you develop certain medical conditions, such as invasive cancer, end-stage renal disease, heart attack, or stroke, you may be able to receive between 25%-100% of your permanent life insurance policy's death benefit. You can use those funds to cover your medical expenses and provide a better quality of life for yourself during the final stage of your life. However, it's important to note that if you elect to receive accelerated benefits, your beneficiaries will not receive the death benefit you originally intended when you first purchased the policy.
Unless you're familiar with the various types of term and permanent life insurance policies, selecting the right policy for your needs can be a confusing, often overwhelming task. This is especially true if you plan to use a permanent policy as an investment as there are several different policy types that may be suitable depending on your circumstances. For that reason, it's highly recommended to consult with a life insurance advisor who can help you tailor a plan to your unique needs.
Ready to Discuss Your Individual Life Insurance Options?
If you're considering purchasing an individual life insurance policy, get in touch with our team at Benafica! We partner with both individuals and companies to help them understand their benefits options, so they can make the coverage choices that best meet their unique needs. For more information about our services or to request a quote, please call our team today at 651-287-3253 or connect with us online, and we'll be in touch promptly.